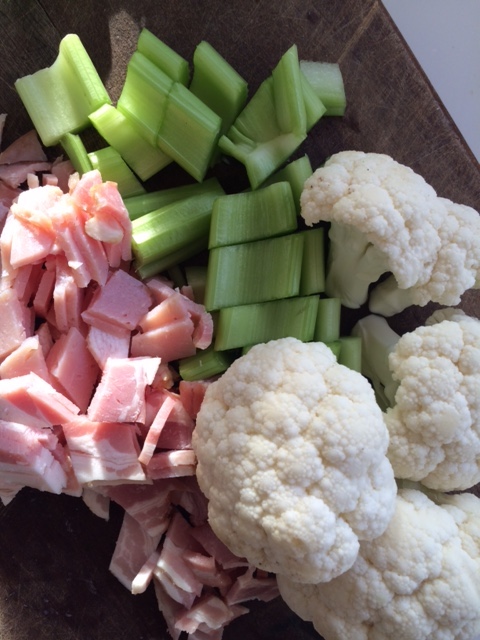 This is a simple soup, creamy and filling, but low in carbs. Ideal for a light dinner or lunch, or as a healthy snack – a great way to increase your veggie intake.
3 rashers bacon
3 sticks of celery
1/2 large head of cauliflower
2-3 Tbs Olive oil
2 cups homemade chicken stock
water
salt and pepper
Herbs if you like – a little rosemary is great or a oregano
Chop bacon and celery and fry in olive oil for 5 mins. Add chopped cauliflower florets and cover with stock – you might need a little extra water.
Cook for 15-20 minutes until cauliflower is just soft , don't over cook as it goes bitter. Blend until smooth and add salt and pepper to taste.
* I sometimes add extra things in like a Leek, Spinach Stalks or a potato – if they need to be used up !