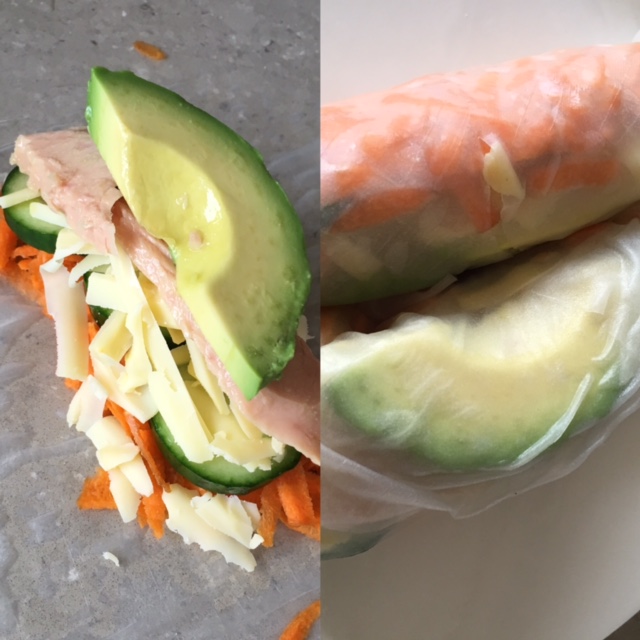 These are a great alternative to a sandwich. We often have these for lunch on the weekend if we have had sourdough with eggs/bacon for breakfast – hence don't need or feel like more bread for lunch. They are also great for kids lunch boxes – just use some baking paper to separate them.
What you need:
Rice Paper roll wrappers – from the Asian section
Chicken or Tuna (or you could use omelette for vegetarian)
Grated Carrot, Shredded Lettuce, Cucumber Slices, Sliced Capsicum etc
Homemade Mayo or Avocado and Grated Cheese if you wish
What you do:
Under a running tap – hold the rice paper wrapper for about 1 minute – making sure its all covered in water
Shake off excess water and then place on the bench top
Layer your filling in the middle, then wrap one side in, then the corners, then roll the rest – it might take a couple of times to get the hang of it – kids love making there own !